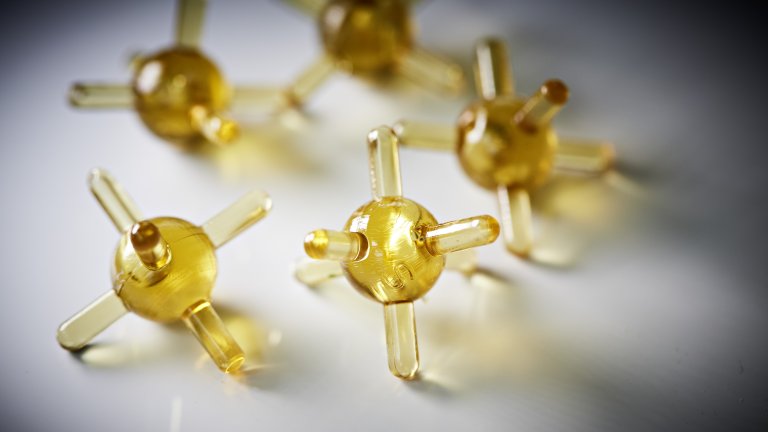 Biopolymers
An added value for the people, the economy and the environment
The production of and the demand for bio-based plastics and other polymer materials from renewable raw materials continue to grow considerably at the international level, as they provide a direct added value for the people, the economy and the environment. It is therefore no wonder that the forecasts are extremely positive.
Examples of possible products include fibres, films, nonwoven materials and plastics mouldings. Brandenburg boasts not only great conditions when it comes to raw materials (extensive agriculture and forestry), but also excellent research institutes in this area.
The field of action "Biopolymers", backed by the initiative "Innovation Centre Bioplastics Lusatia", fosters the pooling of research institutes, producing companies and users, and thereby the seizing of the full potential of this interesting class of materials in Brandenburg.
Regional Innovation Centre Bioplastics Lusatia
Regional network activities in support of the use of biopolymers in plastics processing
Acquiring and interconnecting additional important players, strengthening research and development collaborations, initiating external funding activities, national and international cooperation
Processing Pilot Plant for Biopolymers Schwarzheide of the Fraunhofer Institute for Applied Polymer Research
Support for mainly mid-tier plastics processors in the efficient use of bio-based plastics as starting materials
Material and process advancements in the fields of compounding, profile and film extrusion, injection moulding, blow moulding and deep drawing
Project topics
Decentralised production of oligolactic acid and its further processing
Development of newer biobased polyamides to be used in WPC
Development of improved PLA types (for example for teaching materials)
Advancements in the area of compostable tableware